Welcome to CORA-X

make hacking irrelevant
Quantum-Safe today with Probabilistic encryption rather than factorization based!
Multiple Use Pads (MUP) - CORA-X uses a minimum of 125 kB MUP (1,000,000+ bit encryption).
Read excerpts from our White Paper on LinkedIn, or obtain a complete copy of our White paper by email.
Dispersed Files - if your "keys" are left in the house, and a hacker breaks in, you are at risk. CORAcsi's dispersed files protect you against this "one device" risk.
CORA blocs (not to be confused with "Blocks") - our distributed methodology is similar to Block chains, except that ours is a centralized control structure. If a single CORA bloc is compromised, then deleting any other bloc renders the stollen bloc(s) permanently useless to the thief.
Trust Independent – don't trust any "one" computer, company, network or server. CORA blocs may be distributed according to your best practices.
CORA-X lite Get your free copy at the Microsoft Store today!
CORA-X lite empowers individuals, teams and organizations to protect their data so that they are safe from quantum computers and hackers alike.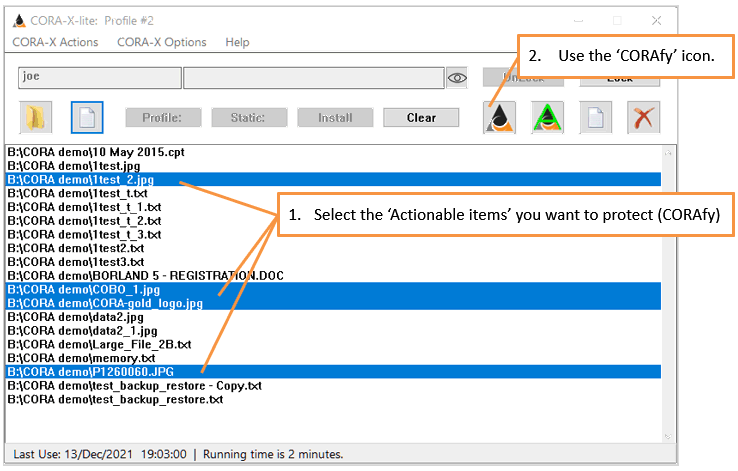 More than 1,000,000 bit MUPs (encryption).
Varying key sizes - probabilistic encryption doesn't rely on any single 'knowable' parameter. Think about it, even 2048 bit encryption has a 'known' size.
Dispersed files - keep your 1 million - 2 million bit key in separate locations.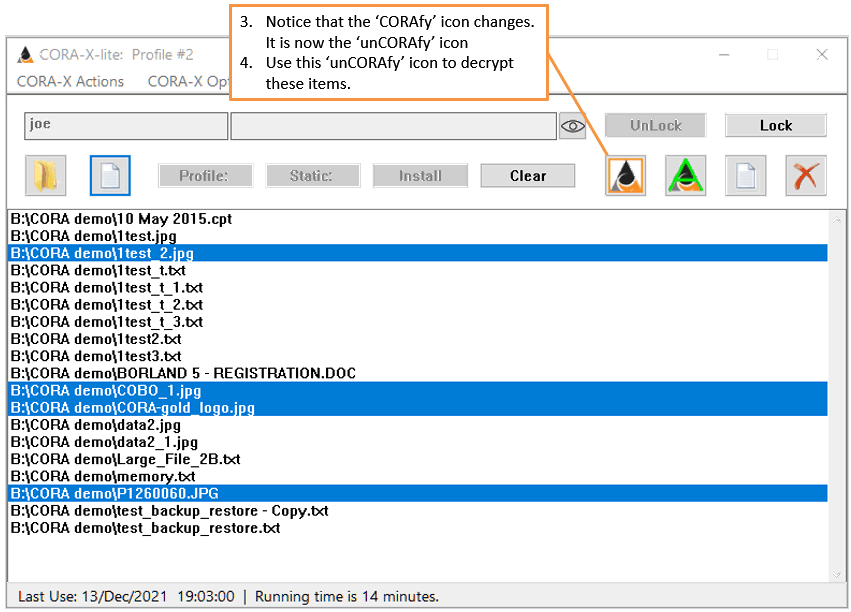 Benefit from the ability to use multiple Profiles (Encryption keys and Actionable lists).
Quickly and securely switch between your personal Profile and one or more work Profiles.
---